What are the most valuable model trains? 
Lionel Corporation
Lionel Corporation is a toy manufacturer, holding company and hobby shop based in The United States of America. Lionel has been in business for over 120 years, starting as an electric toy company, transferring to toy trains and model railway systems, which is where the business thrived. Lionel has been making model trains since 1900. Being founded by Joshua Lionel Cowen and Harry C. Grant. Lionel began making model trains not to sell to customers, but for stores to have at store fronts to attract customers. Then public civilians began gaining interest in the trains and sales started to sky rocket, changing from a marketing device to a now fully fledged 'home necessity'.
World War I
By the end of WWI Lionel was one of three major US toy train manufacturers. This growth came from the shrewd marketing that Lionel conducted.
How Success Started for Lionel
Popularity also came from having Christmas themed tracks, and bundles which would ultimately make the trains a Christmas gift.
Competition
In 1920 Lionel overtook its long time competitor "Ives". Eventually forcing Ives to file for bankruptcy in 1928. 
Great Depression
The Great Depression affected Lionel terribly and sales plummeted only profiting $82,000 instead of roughly $500,000 like they did the previous year. Lionel struggled to keep up with competition at this time, as there were several companies making very similar trains at a cheaper price, which strongly affected the business financially.
The company recovered after the struggling times and is still one of the most renowned companies to produce model trains today.
Lionel Standard Gauge Set
Throughout the 1950s lionel was dominating the market in toy trains, and model railroad products. The company brought in over $25 million USD in revenue alone. In todays money that is over 220 million dollars. Lionel train sets are very valuable and some of the old stock is very collectable. In 2016 the most valuable Lionel train ever sold is the Lionel Standard Gauge set from 1934, which auctioned off for $250,000 USD!
List of the most expensive model railways ever sold
1. Miniature Wonderland, Germany: $12.12 Million
This is the approximate value of Miniature Wonderland the most expensive and biggest model railway setup in the world. Based in Hamburg. The layout features seven areas, among which reactions of the city, the Alps, Switzerland, Scandinavia, and even America. It also boasts almost 1000 trains and 14450 wagons running over 8.08 miles of track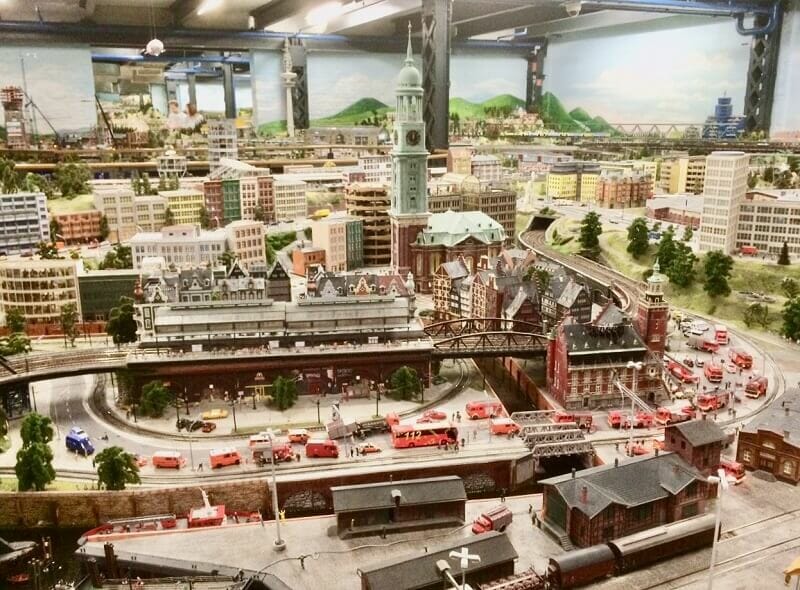 2. Model Train setup at 18055 SW Seiffert Road, Oregon :$3.5 million
The charming garden railroad runs around 19.67 acre estate, crossing bridges and passing through tunnels. Located in Oregon USA. It includes a miniature rail yard for servicing, a station and a beautiful house with a covered deck, four bedrooms, three bathrooms, and a big workout area.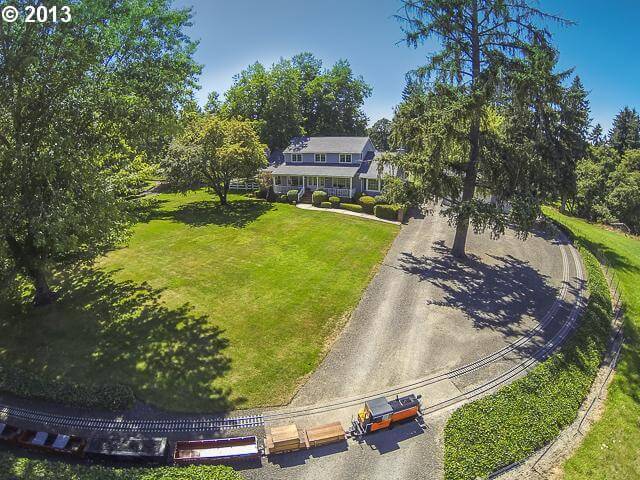 3. Northlandz, NJ: Cost "Several Million Dollars" to open.
Located in the town of Flemington in the garden State, features not only trains, but other small accessories, like trees, buildings, bridges and Grand Canyon. It was designed and made almost entirely by hand by Bruce Zaccagnino and is the biggest setup in the USA. The exact amount that it took to build is unknown, but it cost "several million" just to open the exhibit according to its creator.
4. Mayfair Model Railway: $1.21 million
This is a genuine model train setup by music mogul Pete Waterman, who is selling it for 1 million pounds in Mayfair. What is more, this is just for a tenth of the entire collection.

5. Brass Budder Train: $150,000
This is a brass train that was first shown in the US back in 2010. You can see it below. It is mistakenly presented as pure gold, which isn't the case because it would cost much more if it were. Still, it costs a pretty penny – its beautiful.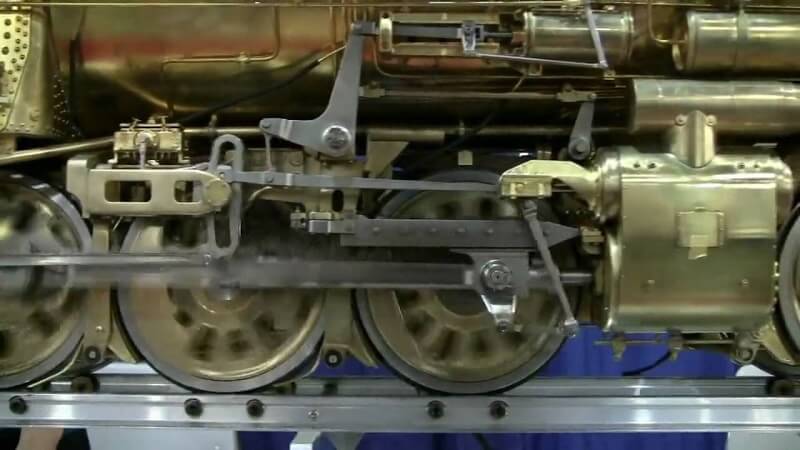 Most valuable Lionel Model Train Sets
1. Lionel Standard Gauge Set – $250,000
2. Brass Prototype for the 700E Hudson – $77,000
3. Brut – $1,000,000 (for sale at the moment, along side a 213 Lift Bridge)
4. Brute – $2000
Conclusion
The model train is a very popular and collectable item, both used for entertainment and aesthetics. People of every age are interested in model train sets and still continue to grow their collections. The advancements that the model train is astounding. From the diesel engines that were in train sets, to now electric model railroads. Many variations of the model train set can come in so many different sizes (o scale, o gauge, n scale etc.) and shapes, ultimately making the opportunities that can be done with the locomotive. Sold in both stores, as well as e commerce sites. Model train sets are found all over the world. Prices vary on rarity of the model train and some model railways are made over 100 years ago, which eventually led to the disposal of old sets. Expensive model trains are something that people cherish dearly and pass on through generations of a family, some people also buy and sell rail cars as a job. It will be interesting to see how the freight cars will be innovated from now on.
More posts about Model Railway
From 1804, trains have revolutionised the transportation industry, from being an efficient passenger vehicle, to carrying all different types of cargo. The history of trains is quite extensive and spans over 200 years. From Australia and USA trains to Japanese bullet trains, we cover it all!
The innovation of the model railway system has changed dramatically from its inception in the mid 1800s where they began as wooden and metal figures that have a small resemblance of a micro scaled train. Follow the story of the influence of the Marklin Brothers, the impact of World War II and the Toy Train Boom.