Take the first steps into model ship building can be daunting. For many people the first hurdle you need to overcome is planking the model ships hull. Here Master Modeler Leon Griffiths shows us his tips to get the job done.
Step 2
First, hold the timber the correct way. Feeding the timber through your fingers allows the model ship builder to control the feed at an even length.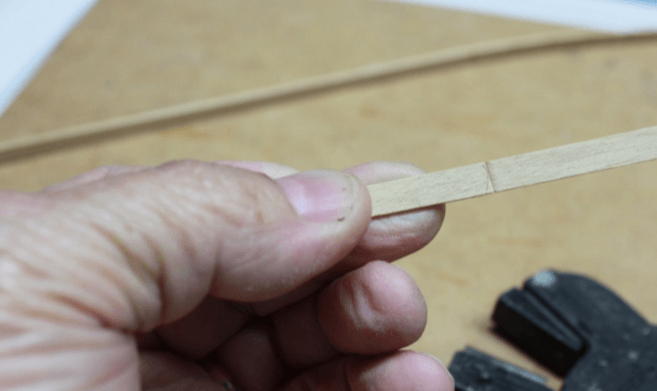 Step 3
It is easier to crimp the timber at one centimetre spacers with even pressure along the plank. Then half this space with the next crimp and so on as you chase the required bend you need.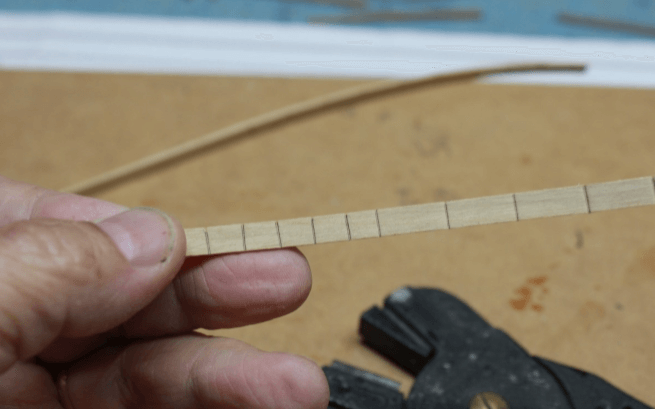 Step 4
The top plank shown here has been crimped at one centimetre and the bottom has been crimped by half again.
Step 5
The jaws of the hand held plank bender are off-set so that if the timber is crimped at an angle it will curve up or down as needed. The tip here is to not crimp over an existing crimp.