Introduction
Model Ship Gratings can pose a slight technical challenge for model ship builders. Master ship model builder Leon Griffiths provides his tips on fitting together model ship gratings.
Step 1
No glue at this stage. Using a flat base use four pieces of grating and form your outline.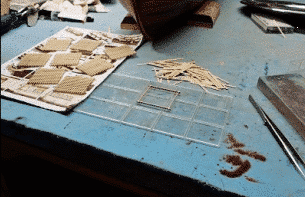 Step 2
Add all of the pieces of the grating to one side. You can use free hand or modeling tweezers to construct the grating.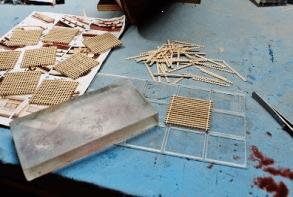 Step 3
Cover the model ship grating with another coaster or any flat material.
Step 4
Pick up your bundle and calmly turn over your two outer surfaces and your grating and with care replace it back on your work surface.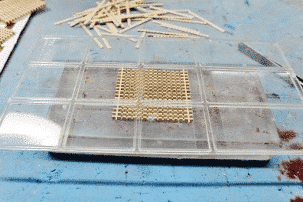 Step 5
Your grating is complete. At this stage you will be able to handle it with care.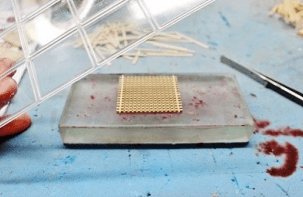 Step 6
Align the treads with modeling tweezers – lightly moving the treads around until they meet.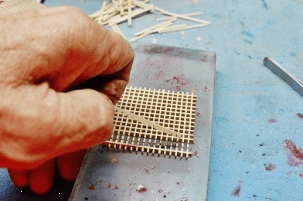 Step 8
Mix the two together well.
Step 9
Drop the grates into the mix.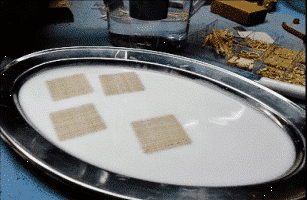 Step 10
Make sure the wooden grates are submerged. Leave them soaking for five minutes.