Getting the letting etching placement just right on your model ship kit can be awkward. Here Australian Master Modeler Leon Griffiths passes on his tips to get the job done.
Step 1
 It is always better to work with a technique to get the best finish. First photocopy the nameplate.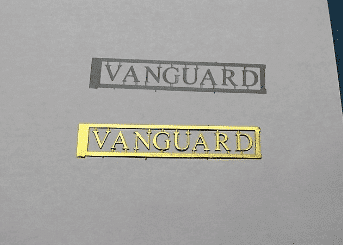 Step 2
Using a No 11 blade, cut out the letters on the photocopy.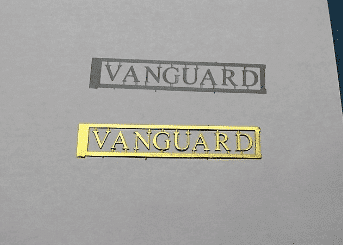 Step 3
The more important cuts are the outside lines of the letters, as an example the letter A is acceptable.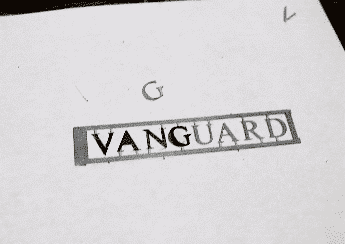 Step 4
All the letters are cut out and all the spacing left on the template are in their correct position.
Step 5
Placement of the template with the ship's name can now be aligned and attached with sticky tape ensuring it is just where you want it.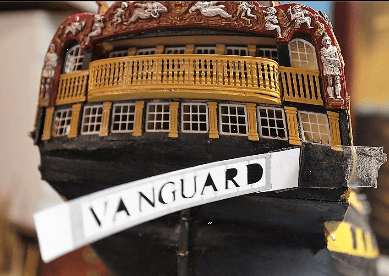 Step 6
The paper template is now a stencil. Select an appropriate paint brush. Wrap the end of the brush with tape, this simply adds some stability to the end of the brush. Lightly dip the brush in paint and dab the stencil to give a paint shadow that can be used as a guide.
Step 7
The guide is ready. After using thin CA glue to attach the letters, a small amount of paint touch up will be needed.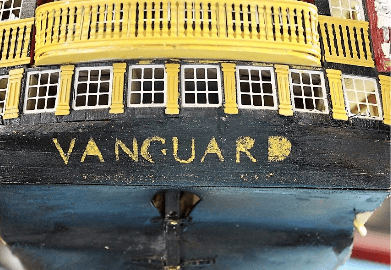 Step 8
The result is striking, and pre-painting has benefited this technique.